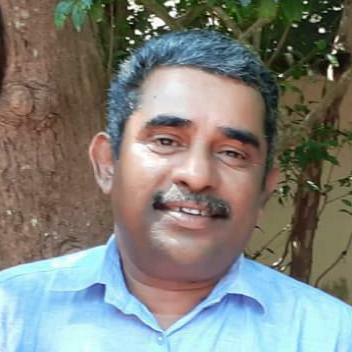 Our Principal
Welcome to the website of DIET Thrissur.
As you navigate your way through this website discovering what we have to offer, you will find answers to the many preliminary questions you may have about our institution, our academic programme and other interventions. Read More
Our Mission
To make the institution a centre of excellence.
To impart quality training in various areas from Pre-primary to Higher Secondary and thereby enrich the teaching community.
To make academic link with similar institutions in India for sharing resources.
To develop the institution as a good centre of educational resources.
To provide space and human resource for setting up a model DIET in our country.
To emerge as a centre of excellence in Education on diverse educational areas.
To extend consultancy services to the field of education and social science research.
To equip the institution as an educational research centre.

Our Vision
To develop world class teachers and teacher educators who can guide the generation for transforming the world to be a better place to live in, where people and nations live in peace and harmony with Nature.
Calendar Feb 27 – Library Referencing Study workshop at DIET
Feb 28 – ITE District Science Exhibition at DIET
Feb 28 – Modified Computer Lab Inauguration
Modified Web site Inauguration
Modified Science Lab Inauguration
Feb 29 – LSS/USS Examination.